If you're thinking about investing in a new commercial fridge, you have a lot to consider. This is a large purchase and the consequences of choosing the wrong fridge are just as big. So, to help you make the right decision and get the most out of your investment, here is a checklist of what to look for in a commercial fridge.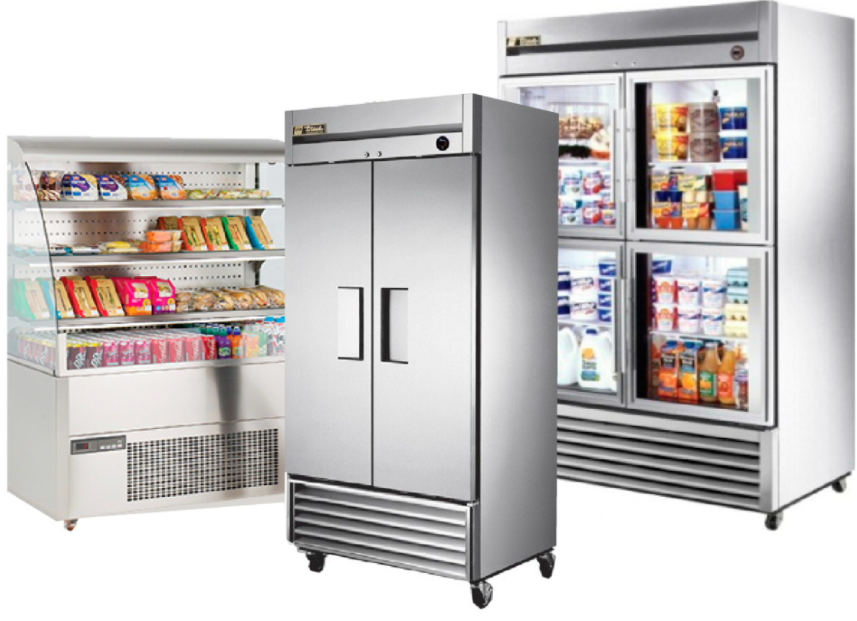 To start with, your new commercial fridge must meet the requirements of your shop or kitchen by having the capacity to match what you're doing. For example, you'll require enough space to store the produce you will need during your most demanding service periods – anything less will see you run the risk of not being able to cope with demand, while any more might mean you're cooling unused space and have an inefficient refrigerator that costs more to run. Also, consider who will be using the fridge. You and your team still need to be able to reach and access all products comfortably.
Once you've worked out the best capacity and size, start thinking about how you'll actually use the fridge. Do you need freezers built-in? Or is it best to have one that is stand-alone? This might be something to consider if there's limited space in your kitchen. Is a glass door a good idea? It might be as you can quickly see what supplies and stock you have available. Should your fridge be customer-facing? Your merchandiser will think so as they can easily review the goods they're displaying. And your fridge should be part of your brand, with the aim of impressing your customers. If it's in plain sight, then a stainless-steel model might look more impressive.
An automatic defrost system is incredibly important. When ice builds up in a commercial fridge, it can hamper performance and efficiency and shorten the unit's expected life span. Automatic defrosting will help you avoid all these things, and save you a lot of time manually removing the ice. Being able to program the defroster (or having it work continuously) means you won't have to move chilled stock to other coolers so that you can turn off the fridge to melt any ice build-up.
Energy efficiency should be a big part of your decision making as this will lower power bills and deliver substantial savings in the long term. Paying more now for an energy-efficient unit will actually be a better buy down the track. This is because the lower running costs over time will bring its lifetime cost down. Much of your fridge's efficiency is down to the quality of the insulation, so always ask about this. Polyurethane foam is always a great option as it has superb insulation properties due to its high compression strength and low thermal conductivity. The upshot of all this is food and drinks in your fridge stay colder for longer while using less energy.
Self-closing doors should be considered essential in all commercial fridges but especially if you'll be using your fridge to sell food and drinks to the general public. Self-closing doors will ensure your customers don't accidentally leave the doors open once they've made their selection.
One final piece of advice. Buy your fridge from commercial refrigeration specialists as they can help you select the right product based on this checklist. They can also provide backup service and maintenance after the sale is completed, and this will help you get even more use out of your big investment.