Blood vessels are the major part of Circulatory System, transporting blood throughout the body. There're three different types of blood vessels – arteries, capillaries, and tissues and veins. It is blood vessels that carry blood away from the heart to transport blood throughout the body and bring it back to the heart.
Every cell in the body need oxygen and other necessary nutrients found abundantly in our blood. Without essential nutrients and oxygen, these cells will die. Not only do blood vessels carry nutrients and oxygen, but also transport waste products and carbon dioxide away from the cells.
Factors resisting blood flow
Resistance may occur due to different reasons such as blood viscosity, vessel radius and blood vessel length. The thicker your blood, the higher the blood viscosity. It is the thickness of blood that can lead to many severe heart problems if not cured properly and quickly. Blood consists of 92% water and the rest is composed of nutrients, proteins, wastes, dissolved gasses and electrolytes. The blood viscosity may vary person to person depending on their health.
Blood vessel length is a length measured as the total distance away from our heart. As the length increases, the resistance will also increase due to the friction. So, the vessel length is directly proportional to the resistance.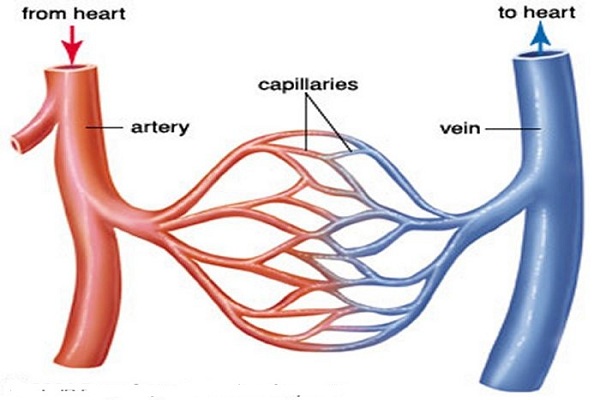 Blood vessel radius also affect the blood flow. If the radius of the vessel is smaller, the percentage of the blood interacting with the wall will rise. The higher the amount of blood making contact with wall, the greater the total resistance causing very poor blood flow.
How you look at this story? Don't hesitate and feel free to let us know your valuable feedbacks using the comment section below.