The forex market is one of the biggest and the most decentralized as well as the most liquid markets in the whole world. When a new trader first places his feet into this field, he has to learn a lot of things, and his first lesson is to choose a reliable broker. But besides the credibility, there are also a few other factors that he has to consider before making his first move in the forex field. And in today's post, I will introduce to you another important factor that many new traders find it interesting: the welcome bonus.
So, a welcome bonus is a bonus that the brokers offer to their new clients (or first-time customers) in order to attract their rival's customers or to encourage traders to use their services and open their accounts. In the market right now, there are 3 welcome bonuses that I consider as the best of the best forex brokers 2018:
XM's welcome bonus
FBS's welcome bonus
FXTM's welcome bonus
Among all of these bonuses, the XM's welcome bonus is the best in my opinion. First, XM is a big broker which has a high prestige. In addition, they also have a 100% forex deposit bonus 2018 (a bonus you'll get when you deposit) which makes XM a better choice.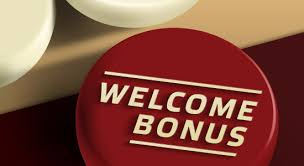 So, I guess that you're wondering that up to which standards that I use to evaluate and indicate a good bonus. From my point of view, there are 3 standards to evaluate a bonus: their withdrawal conditions, their bonus value and last but not least, the broker's reliability in the market. Let's go into details:
Withdrawal Conditions: As common sense, all of us want to work with a broker that owns easy withdrawal conditions. As you may or may not know, traders are not allowed to withdraw bonus money, we can only withdraw the profit that we earn from trading bonuses. And the conditions that traders usually meet is that: in order to withdraw the profit, traders have to complete a required amount of lots. But this usually makes it harder for traders to withdraw since we may have to spend an even bigger amount of money to meet up the requirements of the brokers. So, it's essential that we find a broker that requires as little lots as possible. Knowing your concern, I've listed down 3 brokers that have the easiest withdrawal conditions:

XM – the broker with the easiest conditions. This brokers only requires 0.1 lot, which means that traders only need to win 0.1 lot in order to get the profit money out.
FXTM holds the second place with only 1 lot. Yes, you only have to win 1 lot to meet up the requirements, which is as easy as a pie!!
Last but not least, FBS. This broker has offered a 123$-bonus program, in which, you can withdraw 3$ for each trading lot. For example, if you trade for 7 days and win 60$, you'll need to complete 20 trading lots to withdraw that 60$.

Bonus value: Yes, we all want to work with a broker that has a high bonus value. Between getting 10$ and 30$, of course, we will choose the second one. Knowing this, I had made a list of 2 highest bonus value in the market right now:

FBS welcome bonus: Its value is 123$, the highest in the forex market right now.
XM and FXTM welcome bonus: Each values 30$.

The broker's reliability: This is always the most important factor to evaluate any broker. In these 3 brokers above, XM has the highest prestige and it is also the best option for a new trader.
So, besides the welcome bonus, I will also shortly introduce to you 2 other types of bonus: the deposit bonus and the lot back bonus. In general, the deposit bonus is the type of bonus you'll be offered when you deposit, this type of bonus is usually calculated on the basis of the percentages of your deposited amount. The lot back bonus is a loyalty program (this means it is only offered to traders that already invest a lot of money) that offer a rebate when you finish 1 lot per transaction.
About the ability to withdraw the bonus profit, there are 2 main conditions that traders should remember:
The same as I mentioned above: For some brokers, if you finish a required number of trading lots, they will allow you to withdraw your bonus profit. When traders register or deposit in 1 lot, the broker will automatically deposit the bonus into your account immediately and let you trade. And if you win, then you finish 1 lot. Repeat these steps until you meet up their required number of lots.
For some other brokers, you will not be able to withdraw your bonus, but you will be able to withdraw your profit.
Another question that a lot of new traders asked me is "What brokers should I choose: a low-spread broker or a broker with a good bonus?". In my opinion, the answer to this question lies in each trader's trading strategy.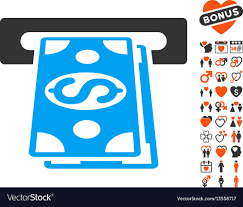 So, this is my top 4 best bonuses (of all types) in 2018:
Best welcome bonus: the 30$ welcome bonus of XM
Best welcome bonus: the 50$ welcome bonus of FBS
Best deposit bonus: the 100% deposit bonus of XM
Last but not least, I will tell you ways to hack your welcome bonus. Keep it in mind that this is the only type of bonus that can be hacked. These are 2 techniques to become a bonus cheater. For both techniques, you'll have to open as many accounts as possible to get the biggest amount of welcome bonus money. Next, for the first way, you will hedge 2 accounts together to assure you winning rate is 50%. This technique can only be used if your broker let you withdraw your bonus profit with no conditions. For the second way, after opening a lot of new accounts, you will take advantages of the high leverage to open big positions. Then, you'll also hedge them with other accounts to create a winning rate of 50%. In this way, you'll need to work with a high leverage broker.
For Thailand readers, more about ฟอเร็กซ์ โบรกเกอร์