Regular physical exercise helps to achieve and maintain a healthy weight and overall balance, in addition to being one of the secrets of longevity. Being physically active can also make you have more energy, improve your mood and reduce your risk of developing chronic illnesses, in addition to strengthening your bones and regulating sleep.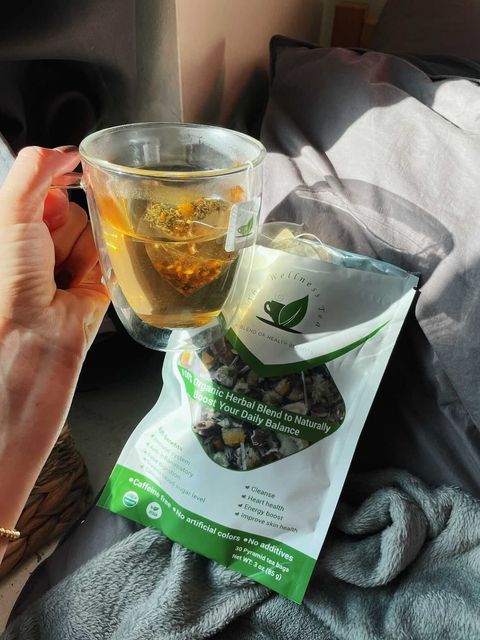 The practice of physical activity speeds up the metabolism and helps to expend stored energy. It also helps in reducing fat, preserving muscle, relieving stress and making you feel better.
The ideal is regular exercise without overloading the body.
Do not forget the stretches, which stimulate blood circulation, heat and lubricate the muscles and joints and offer greater disposition. Take Wellness Tea after physical exercise to get a lot of natural nutrition.
Other Tips:
Knowing how to manage stress is very important to maintain self-control. A high degree of stress – or the inability to cope with it – can cause accidents and health problems. Learning to set priorities and say "no" without feelings of guilt can help you reduce the stress in your life.
A peaceful night's sleep is essential to replenish the energies spent during the day. A sleep quality contributes to your well – being physical and emotional.
Maintain good social contacts. When we find ourselves torn between the demands of work and family life, it is easy to lose contact with friends and family. These relationships are essential to our well-being. Work to "be in touch".
Having overall balance depends on you: Focus on making things simpler!
Discipline is difficult to implement at first, but achieved, it makes life much simpler and more productive. With discipline, time and dedication you find the resources and ways to do everything you want and learn to do it in a way that brings you a lot of pleasure and joy.
MULTI-BENEFITS
Immune system
Anti-inflammatory
Ease digestion
Control blood sugar level
Calming
Cleanse
Heart health
Energy boost
Improve skin health
Proprietary Blend Ingredients
Organic Ashwagandha Root, Organic Astragalus, Organic Chamomile, Organic Cinnamon, Organic Dandelion Root, Organic Elderberries, Organic Ginger, Organic Lemon Balm, Organic Milk Thistle Seeds, Organic Turmeric
Caffeine-free    No artificial colors     No additives    Made in the USA
Serving Suggestion
Step 1: Boiled 1 cup (8 oz) of water
Step 2: Add the pyramid tea bag to the water
Step 3: Steep for at least 5 minutes to get the most benefits
Step 4: Enjoy!