You must be familiar with these two names for sure. And the title might have shocked you!
Yes, we are talking about the two biggest rivals of the footballing world here.
Records after records have been broken due to these two megastars and the competitors have just been in a race to cross each other.
But recently, the world has witnessed them teaming together against racism.
There was no better way in promoting diversity, right?
These two have shared the same platform for a common cause supporting the UEFA no racism campaign.
The two superstars have mobilized the international media and their huge fan following by this heart-warming and kind gesture.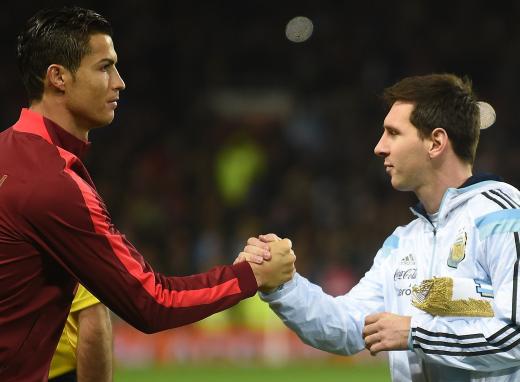 The rivals have teamed up in a 60 seconds video. Not just Messi and Ronaldo, the video also features other footballing stars including Zlatan Ibrahimovic, Manuel Neuer, Paul Pogba, Mesut Ozil and much more!
The advertisement is just a very impactful step as all of these stars have huge fan following and masses believes their word.
The fans are showing immense appreciation and love. They think that the two players uniting for a cause shows that their personalities are a lot more than a footballing ground and they believe in making a difference that is much more long-lasting and meaningful.
The UEFA's Global Ambassador For Diversity & Change, Clarence Seedorf says that we need to embrace and accept diversity as a strength and not look down upon it.
He says that bringing different players to one platform is just a way of showing that the concept of diversity is beautiful and unique. It has much more influence than plain uniformity.
He further said that youth is our building block. We need to educate them and make them more accepting towards different ethnicities to make it a hatred and violence free world.